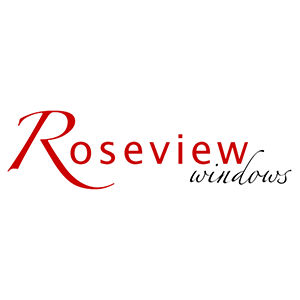 Established in 1977, Roseview Windows are well known throughout the fenestration industry as the UK's original manufacturers of PVCu sash windows. Over their history they have built a reputation for innovation, quality and service.
With their manufacturing facility in Olney, Buckinghamshire, Roseview Windows exclusively supply PVC-u sash windows to the trade, offering a suite of their own design of sash window models: Charisma Rose, Heritage Rose and the Ultimate Rose. All models can be offered with PAS24:2016 compliance to meet Document Q and Secured by Design requirements. Where noise is an issue, Roseview can also supply a range of acoustic windows.
Roseview manufactures sash windows for a wide range of customers, from small "1 man bands" to the large nationals, supplying both retail and commercial projects.
Current certification schemes:
Products covered
Scope Ref:
Noise Reducing Windows
General Performance
Enhanced Security (PAS24)
Charisma Rose VS – 4-16-4 mm
NRW-0194
B
34 dB Rw
Charisma Rose VS – 6.4-14-4 mm
NRW-0195
B
35 dB Rw
Charisma Rose VS – 6.8-14-4 mm
NRW-0196
B
39 dB Rw
Charisma Rose VS – 6.8-12-6 mm
NRW-0197
B
38 dB Rw
Heritage Rose VS – 4-20-4 mm
NRW-0198
B
34 dB Rw
Heritage Rose VS – 6.8-18-4 mm
NRW-0199
B
37 dB Rw
Heritage Rose VS – 6.4-16-6 mm
NRW-0200
B
36 dB Rw
Heritage Rose VS – 6.8-18-4 mm
NRW-0201
B
36 dB Rw
Ultimate Rose VS – 4-20-4 mm
NRW-0247
C
32 dB Rw
Ultimate Rose VS – 6.8-18-4 mm
NRW-0248
B
36 dB Rw
Scopes of certification are only valid when listed on the Bluesky Certification website. Full details of the scope of certification should be confirmed by requesting copies of the scope(s) referenced above from the certified company. The certified company remains solely liable for its products and services and Bluesky Certification does not accept any liability for any product or service offered or supplied by either the certified company, its customers or any other party. Whilst every effort is made to ensure the accuracy of this scope of certification, Bluesky Certification cannot accept liability for any loss or damage arising from the use of the scope. Where reports are not authored by Bluesky Certification, Bluesky Certification does not take any responsibility for any assessment of performance that have been made by the author of the report and full liability for any such assessments remains with the report author.