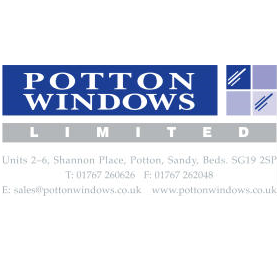 Potton Windows is a medium sized family run window manufacturer. Established in 1987 by chairman Peter Ray, they manufacture and operate in the Bedfordshire town of Potton.
Potton Windows supplies throughout the country to commercial properties including hotels, hospitals and military schemes. They specialise in supporting Housing Associations (HAs) and local councils, typically fitting 5 – 10 houses per day. In addition they also supply (and fit) windows for the public and small builders for new builds and replacement systems.
Potton manufacture PVC-U windows and conservatories using a the VEKA "Halo System 10" system. They aim to provide a high quality service with an efficient backup and ensure that their relationship with the customer and the service that they give is of a high standard.
They offer a range of windows which are certified to PAS 24 to meet 'Secured By Design' requirements.
Current certification schemes:
Products covered
Scope Ref:
Gen. performance
Enhanced security
(PAS 24)
Veka  62mm / 70mm System 10 PVC-U window
GPW+ESW-0224
✓
✓
Scopes of certification are only valid when listed on the Bluesky Certification website. Full details of the scope of certification should be confirmed by requesting copies of the scope(s) referenced above from the certified company. The certified company remains solely liable for its products and services and Bluesky Certification does not accept any liability for any product or service offered or supplied by either the certified company, its customers or any other party. Whilst every effort is made to ensure the accuracy of this scope of certification, Bluesky Certification cannot accept liability for any loss or damage arising from the use of the scope. Where reports are not authored by Bluesky Certification, Bluesky Certification does not take any responsibility for any assessment of performance that have been made by the author of the report and full liability for any such assessments remains with the report author.