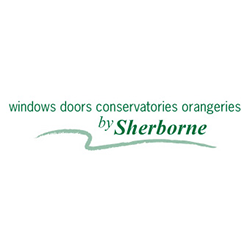 With offices in Farnborough, Windlesham and Hartney Wintney, Sherborne Ltd supplies and installs doors, windows, conservatories, orangeries and other glazed extensions manufactured from timber, PVC-u and aluminium. They offer a wide variety of traditional and modern styles to whatever the style and period of your building. They offer windows and doors that meet various standards including the relevant general performance standards (BS 644, BS 4873, BS 7412), PAS 24 for enhanced security, and window and door energy ratings.
Since starting the company in 1990, Managing director Chris Long made a clear commitment to put the client first by providing complete professionalism and excellence in service, product and installation. Their commitment to customer care underpins everything that Sherborne do. The ethos at Sherborne is that of traditional values; courtesy, honesty and integrity, which Sherborne aims to ensure is at the core of what they do along with providing unbiased information to all of their clients. Sherborne believe that this is the main reason that the company has grown organically to become a substantial award-winning organisation offering a diverse range of services.
The Sherborne team aims to continually review ways that they can improve either the products or the services they offer to ensure that their clients are completely satisfied and looked after throughout the installation process. They believe that they can never stop learning and aspiring to be even better and that their constant quest for excellence continues to make Sherborne stand out in the industry.
Current certification schemes:
Certification Schemes:
Installation of External Windows and Doorsets
Installation of Conservatories and Orangeries
Scopes of certification are only valid when listed on the Bluesky Certification website. Full details of the scope of certification should be confirmed by requesting copies of the scope(s) referenced above from the certified company. The certified company remains solely liable for its products and services and Bluesky Certification does not accept any liability for any product or service offered or supplied by either the certified company, its customers or any other party. Whilst every effort is made to ensure the accuracy of this scope of certification, Bluesky Certification cannot accept liability for any loss or damage arising from the use of the scope. Where reports are not authored by Bluesky Certification, Bluesky Certification does not take any responsibility for any assessment of performance that have been made by the author of the report and full liability for any such assessments remains with the report author.