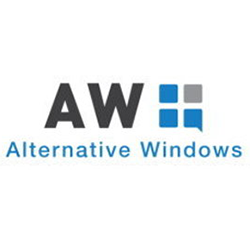 Alternative Windows is one of the largest window and door manufacturers and suppliers in the North of England, with over 100 staff at its Leeds headquarters and 12 teams of fitters. Founded in 1988 by Directors Nigel Fletcher and Darren Barraclough and initially focusing on the trade and retail markets, the company has seen a marked shift in the split of its work over recent years – with commercial work now reaching around 70% of its overall revenue.
Alternative Windows manufacture doors, windows and insulating glass units (IGUs), offering windows and doors that meet the relevant British and European standards (including BS7412, PAS 24, BS EN 1279 etc), Secured by Design requirements, and Window Energy Ratings.
Alternative Windows have ongoing relationships with local councils, architects and developers, as well as installing directly for the general public
Current certification schemes – Door and window manufacture:
Products covered
Scope Ref:
Gen. performance
Enhanced security
(PAS 24)
Liniar residential door range – inward opening single leaf, PVC-U
GPD-ESD-0036
✓
✓
Metal Tech System 5-20D / 5-20D Hi+ aluminium door range
GPD-ESD-0068
✓
✓
Liniar inward / outward PVCU double leaf residential door
GPD-ESD-0114
✓
✓
Liniar casement window range – outward opening PVC-U
GPW-ESW-0038
✓
✓
Metal Tech.System 4-20 / 4-20Hi+ Aluminium window range
GPW-ESW-0065
✓
✓
Metal Tech System 5-20 / 5-20 Hi+ Aluminium Tilt/Turn window range
GPW-ESW-0066
✓
✓
Metal Tech System 5-35Hi / 5-35Hi+ Tilt and Turn window range
GPW-ESW-0067
✓
✓
Metal Tech System 4-35Hi / 4-35Hi+ casement window range
GPW-ESW-0072
✓
✓
Scopes of certification are only valid when listed on the Bluesky Certification website. Full details of the scope of certification should be confirmed by requesting copies of the scope(s) referenced above from the certified company. The certified company remains solely liable for its products and services and Bluesky Certification does not accept any liability for any product or service offered or supplied by either the certified company, its customers or any other party. Whilst every effort is made to ensure the accuracy of this scope of certification, Bluesky Certification cannot accept liability for any loss or damage arising from the use of the scope. Where reports are not authored by Bluesky Certification, Bluesky Certification does not take any responsibility for any assessment of performance that have been made by the author of the report and full liability for any such assessments remains with the report author.