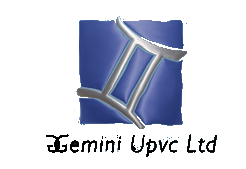 Oldham-based Gemini UPVC is a well-respected VEKA fabricator that has been supplying windows doors and conservatories to the trade since 1985. They deliver to trade installers from the Midlands up to Cumbria,  as well as supplying local window and door installers and builders from their trade counter in Oldham. They can supply fully glazed products, complete with IGUs, or window and door frames only, depending on the installers requirements.
Gemini UPVC manufactures a wide range of windows and doors including Veka Fully Sculptured Matrix 70 windows, casement windows, tilt and turn windows, tilt and slide Halo/Veka flush sash windows, Imagine inline patio doors, slide and swing doors and Solidor composite doors.
Gemini UPVC offer a range of windows and doors that have been tested and certified to PAS 24 and BS 7412, to meet Secured by Design requirements for security in addition to the minimum requirements of Approved Document Q of the Building Regulations. They also offer a range of Window Energy Ratings from C to  A+.
Current certification schemes – Door and window manufacture:
Products covered
Scope Ref:
Gen. performance
Enhanced security
(PAS 24)
Eurocell Eurologik French Door
GPW-ESW-0273
✓
✓
Eurocell Eurologik Window
GPW-ESW-0274
✓
✓
Scopes of certification are only valid when listed on the Bluesky Certification website. Full details of the scope of certification should be confirmed by requesting copies of the scope(s) referenced above from the certified company. The certified company remains solely liable for its products and services and Bluesky Certification does not accept any liability for any product or service offered or supplied by either the certified company, its customers or any other party. Whilst every effort is made to ensure the accuracy of this scope of certification, Bluesky Certification cannot accept liability for any loss or damage arising from the use of the scope. Where reports are not authored by Bluesky Certification, Bluesky Certification does not take any responsibility for any assessment of performance that have been made by the author of the report and full liability for any such assessments remains with the report author.