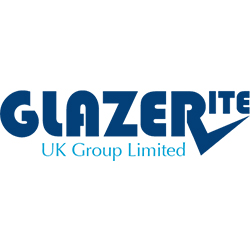 Glazerite are one of the largest fabricators of VEKA UK Group uPVC products to trade in the UK. Quality is fundamental to the operation of the business as supplying the highest quality products to all customers, is essential in this competitive industry. Glazerite work to the essential standards including BS7412:2007 and PAS 24: 2012 to manufacture all doors and windows. In addition to these there are a number of enhanced standards and accreditations that products can be manufactured to, such as Secured By Design approved products, when it suits the needs of the application.
In addition to the VEKA range of products Glazerite supply many other leading brands including Solidor, Residence 9, Warmcore and Palladio to bring customers one of the most extensive portfolios in the industry.
From sites in Wellingborough, Bolton, Bristol and Peterborough Glazerite manufacture uPVC windows and doors, including vertical sliders, fully reversible, tilt and turn systems, slide and swing doors, tilt and slide, in-line patio, bi-folding doors, aluminium doors and windows and composite doors and conservatories.
In addition to a comprehensive product portfolio, Glazerite pride themselves on offering an unrivalled support package to every customer. Whether that's from technical advice relating to product applications, right through to help with marketing their business with a free website or marketing materials.
Current certification schemes – Door and window manufacture:
Products covered
Scope Ref:
Gen. performance
Enhanced security
(PAS 24)
Panic exit doors
(EN 14351)
Veka Matrix 70 Casement window
GPW+ESW-0087
✓
✓
Veka Matrix 70 Tilt / turn window
GPW+ESW-0089
✓
✓
Veka Matrix 70 Residential door
GPD+ESD-0090
✓
✓
Veka Matrix 70 French door
GPD+ESD-0042
✓
✓
Veka Matrix 70FS Casement window
GPW-ESW-0086
✓
✓
Veka Matrix 70FS Tilt / turn window
GPW+ESW-0043
✓
✓
Veka Matrix 70FS residential door
GPD+ESD-041
✓
✓
Veka Matrix M70 residential door
GPD+ESD-0091
✓
✓
Veka Matrix 58 Vertical sliding sash window
GPW+ESW-0044
✓
✓
Veka 70mm System 10 French doorset
GPD+ESD-0073
✓
✓
Veka 70mm System 10 Residential doorset
GPD+ESD-0075
✓
✓
Veka 70mm System 10 Composite doorset
GPD+ESD-0077
✓
✓
Halo Rustique French doorset
GPD+ESD-0074
✓
✓
Halo Rustique Residential doorset
GPD+ESD-0076
✓
✓
Halo Rustique Composite doorset
GPD+ESD-0078
✓
✓
Halo System 10 Casement window
GPW+ESW-0079
✓
✓
Halo Rustique Casement window.
GPW+ESW-0080
✓
✓
Veka Matrix 70 or Matrix 70FS Composite door
GPD+ESD-0085
✓
✓
Matrix 70 5-CH Casement window
GPW+ESW-0106
✓
✓
Matrix 70 5-CH Tilt-Turn window
GPW+ESW-0107
✓
✓
Matrix 70 5-CH Residential Door
GPD+ESD-0108
✓
✓
Matrix 70 5-CH French Door
GPD+ESD-0109
✓
✓
70fs/Fully Sculptured French doors
PED-0142
✓
70fs/Fully Sculptured Residential doors
PED-0143
✓
70fs/M70 French doors
PED-0144
✓
M70 Residential doors
PED-0145
✓
System 10 and Rustique Panic Exit Door
PED-0275
✓
Scopes of certification are only valid when listed on the Bluesky Certification website. Full details of the scope of certification should be confirmed by requesting copies of the scope(s) referenced above from the certified company. The certified company remains solely liable for its products and services and Bluesky Certification does not accept any liability for any product or service offered or supplied by either the certified company, its customers or any other party. Whilst every effort is made to ensure the accuracy of this scope of certification, Bluesky Certification cannot accept liability for any loss or damage arising from the use of the scope. Where reports are not authored by Bluesky Certification, Bluesky Certification does not take any responsibility for any assessment of performance that have been made by the author of the report and full liability for any such assessments remains with the report author.