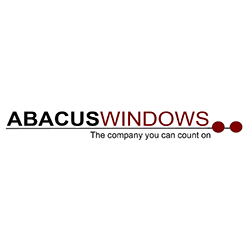 Abacus Windows are a family run business, located in the heart of Chelmsford who have been manufacturing and installing windows since 1996 to local installers, commercial contractors and the general public.
Abacus Windows offer a tailor made service that works closely with its customers. They are confident that they can guide you through your home improvement ideas to convert them to a reality, and they see their reputation as being key. They openly invite their customers to their manufacturing facility to see their windows as they are being made, to give confidence in the work they do.
Current certification schemes – Door and window manufacture:
Products covered
Scope Ref:
Gen. performance
Enhanced security
(PAS 24)
Halo 70mm Rustique Doorset
GPW+ESW-0063
✓
✓
Halo 70mm Rustique Window
GPW+ESW-0057
✓
✓
Scopes of certification are only valid when listed on the Bluesky Certification website. Full details of the scope of certification should be confirmed by requesting copies of the scope(s) referenced above from the certified company. The certified company remains solely liable for its products and services and Bluesky Certification does not accept any liability for any product or service offered or supplied by either the certified company, its customers or any other party. Whilst every effort is made to ensure the accuracy of this scope of certification, Bluesky Certification cannot accept liability for any loss or damage arising from the use of the scope. Where reports are not authored by Bluesky Certification, Bluesky Certification does not take any responsibility for any assessment of performance that have been made by the author of the report and full liability for any such assessments remains with the report author.